Confirmed Lectures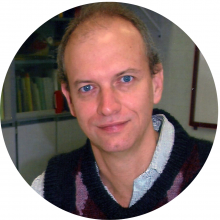 Dragões Alados do Passado - novidades do front
Alexander Kellner - Museu Nacional
Os pterossauros compreendem o primeiro grupo de vertebrados a desenvolverem o voo ativos. Também conhecidos como répteis alados, esse grupo surgiu há aproximadamente 220 milhões de anos e os seus últimos registros provem de rochas formadas há ca. 66 milhões de anos. Nessa palestra, Alexander Kellner apresentará as dificuldades de se estudar um grupo que, além de ser extinto, é totalmente diferente dos vertebrados conhecidos atualmente, enfocando nas  últimas descobertas realizadas particularmente na China.
---
Paleontólogo com mestrado pela UFRJ e doutorado da Columbia University, atua com pesquisa de répteis fósseis. Descreveu mais de 60 espécies, com destaque para os pterossauros (primeiros vertebrados a desenvolverem o voo ativo). Pela sua atividade científica recebeu inúmeros prêmios nacionais e internacionais. Atualmente diretor do Museu Nacional.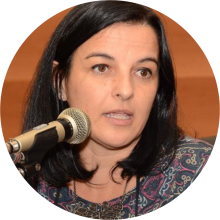 Desafios das Pesquisas Herpetológicas na Amazônia
Ana Prudente - Museu Paraense Emílio Goeldi
Serão abordados os principais desafios de se fazer pesquisa herpetológica no maior bioma do Brasil, a Amazônia. Serão apresentados experiências e desafios profissionais e pessoais ao longo de 18 anos estudando a herpetofauna amazônica.
---
About Ana Prudente: PhD in Biology from the Federal University of Uberlândia (1989), post-doctorate in Biology from PUC-RS (1993), PhD in Zoology from UFPR (1998) and postdoctoral degree from the University of São Paulo (2002). Since 2000, she has been a researcher at the Museu Paraense Emílio Goeldi, and works as teacher of the postgraduate course in Zoology, in partnership with the Federal University of Pará and the Program on Biodiversity and Evolution of MPEG. A CNPq productivity grant was carried out. Thematic in the area of ​​Zoology, with emphasis on Systematics, Taxonomy and Biogeography of Reptiles, working mainly on the following themes: Serpents, Amazon, Morphology, Systematics and Biology. Curator of the MPEG herpetological collection.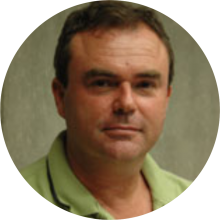 Perspectivas no Estudo dos Anfíbios
Célio Haddad - Universidade Estadual Paulista
Breve apanhado sobre estudos de história natural com anfíbios, focando em temas abordados no passado e as perspectivas futuras, considerando-se os problemas atuais e as novas tecnologias.
---
About Célio Haddad: Doctor of Ecology from UNICAMP and Prof. of Vertebrates of the State University of São Paulo (UNESP). Member of the Biology Coordination of FAPESP (Foundation for Research Support of the State of São Paulo). Research Associate of the Museum of Vertebrate Zoology, of California University, Berkeley, USA (1997). Visiting Prof., Cornell University, USA (2013). Curator of the Amphibian Collection (CFBH) of UNESP, Rio Claro, São Paulo. Foreign Honorary Member in herpetology at the American Society of Ichthyologists and Herpetologists. Jabuti Prize for Literature in 1993 and 2014, in the area of ​​Natural Sciences.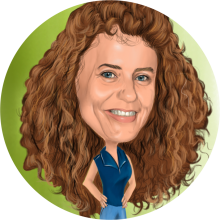 Sucuris: "fake histories", histórias de vidas e lacunas de informação
Christine Strüssmann - Universidade Federal do Mato Grosso
Sucuris ou anacondas são uma fonte histórica de informações falsas ou distorcidas, seja sobre seu tamanho, o modo como matam suas presas e seu cardápio habitual – que em muitas fake histories inclui "gente" e outras presas de grande porte. Diferentes pesquisadores, em diferentes partes da América do Sul, vêm trabalhando para diminuir a desinformação sobre a essas grandes serpentes constritoras. Os estudos em andamento, sobre a taxonomia, ecologia e manejo de sucuris, revelam aspectos insuspeitos de suas histórias de vida e apontam novas perspectivas de estudos.
---
About Christine Strüssmann: Veterinary Medicine by UFRGS, Master in Ecology by UNICAMP and Ph.D. in Biosciences (Zoology) by PUCRS. Currently Associate Professor III of UFMT, in Cuiabá, where she teaches courses in Veterinary Medicine, Biological Sciences and Zootechnology, and teaches MSc and PhD students in the Ecology and Conservation of Biodiversity and Zoology (Masters). Coordinates, executes and / or guides research projects in the areas of Taxonomy, Systematics and Ecology of Amphibians and Reptiles.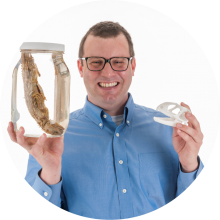 Digital Specimens and the Future of Natural History Collections
David Blackburn - Florida Museum of Natural History
The preserved specimens found in the scientific collections of natural history museums provide a unique trove of data on biodiversity, including for amphibians and reptiles. Digitization efforts over the past twenty years now enable us to access metadata for these specimens, facilitating both an increasingly global inventory of scientific collections as well as research on the distributions and historical records of species. Whereas it is increasingly easy to locate the collections where specimens of interest might be found, physically accessing those specimens remains largely unchanged. Researchers must visit those collections in person or obtain specimens on loan, which is increasingly difficult due to both regulations governing the movement of biodiversity and the shipment of preserved specimens. With advances in and lowering costs of sophisticated digital imaging, it is now possible to create three-dimensional digital surrogates of preserved specimens. These digital specimens facilitate both qualitative and quantitative analyses of external and internal phenotypes, including for rare specimens that could not be shipped or dissected. In addition, these digital specimens provide a new opportunity for using natural history collections in training and education through both on-line models and 3D-printed objects. Rather than replacing the physical objects, these digital specimens increase their impact and usher in a future of new possibilities for scientists, students, and the general public to make use of natural history collections.
---
About David Blackburn: Dave Blackburn is the Associate Curator of Herpetology in the Florida Museum of Natural History. In his role at the Florida Museum, Dave oversees research and curation of the museum's scientific collection of amphibians and reptiles, which is among the top 10 of such collections in the US and the largest in the southeastern US. After completing college at the University of Chicago, he did his PhD at Harvard University, followed by three years as a postdoctoral researcher at the University of Kansas and then four years as a curator at the California Academy of Sciences. The research by Dave and his students focuses on the diversity, evolution, and conservation of amphibians and reptiles. Dave's work has been featured in the New York Times, National Geographic, the magazine Science, the children's book When Lunch Fights Back by Rebecca Johnson, and Christopher Kemp's recent book The Lost Species. He currently leads the openVertebrate (oVert) Thematic Collection Network that aims to provide digital 3D anatomical data for 20,000 scientific specimens representing all extant vertebrate genera.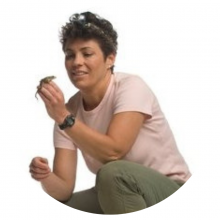 Emerging Infectious Diseases and Impacts on Biodiversity
Karen R. Lips - University of Maryland
merging fungal diseases have devastating effects on population abundance and species diversity in amphibians, bats, coral reefs, plants, and snakes. The origins of these diseases and their effects on physiology, demography, species loss, rates of colonization, and community assembly are important for mitigating their impacts on wildlife. Effective conservation measures are desperately needed but still sorely lacking. Solutions are rarely one-size-fits-all, and what works for one species may not work for another. The large host range of the amphibian fungal pathogen Batrachochytrium dendrobatidis (Bd), and the presence of persistent environmental reservoirs are two features that have prevented development of effective conservation measures. Further, developing conservation measures to address Bd will be difficult when response to infection varies among species and populations, and depends on the composition of the amphibian community, host species traits, pathogen genotype, habitats, and climate conditions. Conservation is also hampered by a lack of data on the short-and long-term effects of Bd. Bd has been found on all continents (except Antarctica), but its history, and its effects on native amphibian populations are poorly known for most areas and for most species. In only a handful of cases do we have clear evidence that a community was recently invaded by an invasive lineage of chytrid, resulting in precipitous declines and die-offs. In most regions, Bd is broadly distributed both geographically and taxonomically, often with little or no evidence of past epizootics, population declines, or pathogen invasion. Retrospective surveys of museum holdings have shown that the history of Bd at some sites has been many decades longer than expected, raising questions regarding both the ability of scientists to detect the "Ghost of Chytrid Past" and the ability of amphibians to adapt to disease. Similarities in the biology of emerging fungal pathogens of wildlife will require international collaboration, multidisciplinary research, and a portfolio of conservation measures to protect global biodiversity.
---
About Karen R. Lips: Graduted in Zoology from the University of South Florida and has a Ph.D. in Biology from the University of Miami. She is currently a professor of biology at the University of Maryland.
Queering Herpetology: on human perspectives and the study of diverse animals
Karen Warkentin - Boston University
The life history and reproduction of amphibians and reptiles  is dramatically more diverse than that of (mammalian) herpetologists. Can non-normative perspectives from gender studies, queer theory, or diverse human lives inform the questions we ask and broaden our understanding of these animals?
---
About Karen Warkentin: Professor of Biology & of Women's, Gender & Sexuality Studies, Boston University,  since 2001. Reserarch Associate of Smithsonian Tropical Research Institute (STRI), since 2004.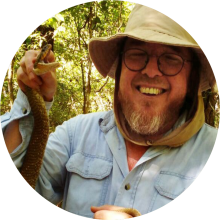 Serpentes Insulares: diversidade e conservação
Marcio Martins - Universidade de São Paulo
Mostrarei os padrões globais de diversidade e ecologia de serpentes insulares, usando estudos de caso para ilustrar os possíveis processos responsáveis por esses padrões. Além disso, fornecerei um diagnóstico global do estado de conservação de serpentes insulares.
---
About Marcio Martins: Professor at the Department of Ecology of the Institute of Biosciences of the University of São Paulo (USP), since 2006. Previously he was a Researcher at the National Institute of Amazonian Research (INPA) and professor at the Federal University of Amazonas. (UFAM). He has a postdoctoral degree from Universidade Estadual Paulista, Rio Claro (1995-1996), and the University of Florida at Gainesville (2013). He has published more than 100 scientific papers on biology and conservation of amphibians and reptiles.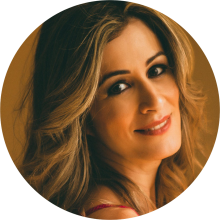 Vida e Morte de Girinos: os desafios da jornada rumo à vida adulta
Paula Eterovick - Pontifícia Universidade Católica de Minas Gerais
Girinos têm como principais desafios acumular energia para crescer e se desenvolver até completar a metamorfose e, enquanto isso, evitar inúmeros predadores potenciais. Ambos os desafios exerceram, ao longo de sua evolução, pressões seletivas que levaram a diversas adaptações. Buscamos entender como o ambiente e as interações entre espécies afetam a dieta e a sobrevivência de girinos em complexas comunidades tropicais.
---
About Paula Eterovick: Bachelor of Biological Sciences from the Federal University of Minas Gerais, Master's degree in Ecology from the University of Campinas,  PhD in Ecology, Conservation and Wildlife Management from the Federal University of Minas Gerais. Paula is currently an adjunct professor at the Pontifica Universidade Católica de Minas Gerais and works in the areas of evolutionary ecology of amphibians and reptiles, molecular ecology and animal behavior.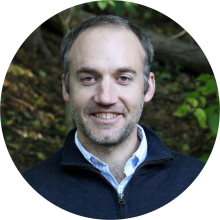 Dan Rabosky
University of Michigan
Research in the Rabosky Lab seeks to understand the causes of evolutionary radiations. Why do some groups of organisms contain so many species, and why some groups have so few? Why do some groups have such tremendous ecological and morphological diversity? How do ecological interactions influence the diversification of species and phenotypes, and how does diversification in turn affect ecological community structure? We address these questions using a combination of fieldwork, molecular phylogenetics, and mathematical and computer modeling. Our research ultimately seeks to understand why some groups undergo dramatic evolutionary explosions and why many other groups do not.